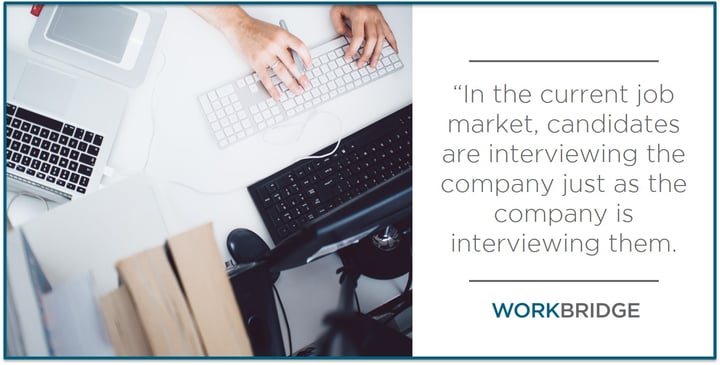 In the current job market, candidates are interviewing the company just as the company is interviewing them. The Bureau of Labor Statistics reports that by 2024, there will be an increase of over 480,000 jobs in the technology sector. In a market where your tech talent has a variety of roles and companies to choose between, differentiating your workplace culture from the crowd is of utmost importance.

With selling points such as office video games, ice cream bars, and other frivolous perks, it can seem daunting to compete for candidate's attention. However, we've found that what excites candidates about prospective roles has a lot more to do with the overall culture than the fun office perks and activities. Here are the most important things candidates on the market are seeking today:
1. Challenging Tasks: Engineers and developers want to develop new skills and handle projects they know will be making an impact. If you can exhibit the type of problems they'll be solving, they'll have the foundation to get excited about the role.
2. Opportunity to Learn: Candidates want to approach each new role knowing what they can expect to get out of it. Throughout the interview process, managers should be sure to emphasize how they have grown within the company and how the candidate will be able to strengthen their skill set in the same way
3. Company Management: Employees are eager to work for passionate managers and quick to quit on those who aren't. Share your history within the company, talk about what drives you to innovate and how the company has given you a platform to develop. Offering inspiring insight and talking about your style as a manager can tip the scales tremendously for candidates as they interview. Here are a few tips from Timmy Award winning managers if you're trying to build a successful tech team.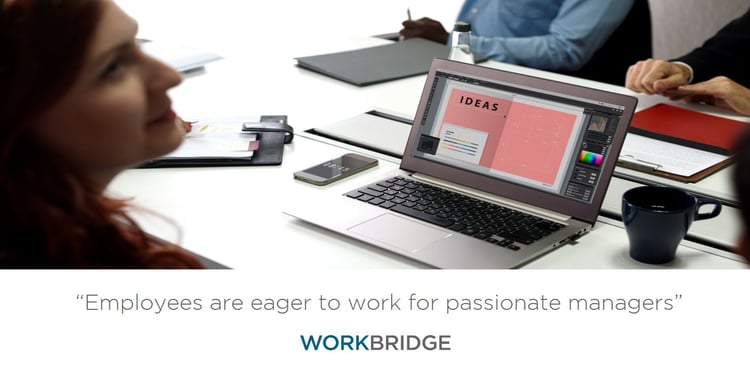 4. Team Engagement: Be sure to prepare your existing team for the upcoming interview so they can make a good impression on potential new hires. Ensure everyone connects with the candidate and talks openly about what they enjoy in their roles. Showcasing a real-life example of the company culture in the interview process is a fantastic way to garner a candidate's buy in.
5. Future Plans: To prevent burn out and workplace boredom, engineers seek out a role they can grow with. Whether a startup or an established organization, be sure to convey the future plans of the department and how that will impact the company as a whole.
6. Current Tech Stacks: There's always new developments to stay current with in the tech world. Engineers want a role where they will be exposed to the hottest tech so they can stay up to date in their knowledge. Continual training in new products is a fantastic way to showcase a company's investment to its employees and should certainly be a highlight of the interview process.
7. Impactful Input: Candidates want to know that as they come on board to an organization, they will have a chance to impact the company with their input and feedback. Be sure to convey the importance of employee ideas during the interview process so they know their voice will be heard as decisions are being made.
Keeping this list handy will make your workload lighter as you move through the interview process. Understanding what candidates are looking for will allow you to highlight the most impactful things about your company, instead of overselling the snacks and catered lunches. Showcase what is most important to your tech talent to seal the deal and make hires that will impact the company.
Related Articles