Article written by Jaime Vizzuett, Practice Manager at Workbridge Orange County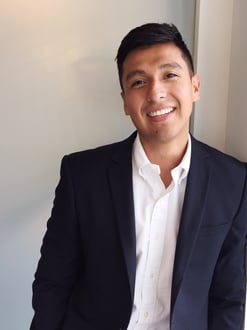 So you did it, you've completed your college degree or spent a tireless amount of weeks learning to code in a hardcore bootcamp – congratulations! But now what? While everyone's career path will be unique and there's no step-by-step guide to getting you to a C-Level position within x-amount of years, there are definitely career moves you can make to set yourself up for the success you're looking for.
As a Practice Manager at a highly-recommended tech recruiting agency in Orange County, CA, I've come across plenty of Junior-level engineers seeking to get into a Mid-level role to advance their career. For those not qualified for the position, my dedicated team and I were able to give those candidates feedback on how they can better brand themselves, and what skill set was needed to turn them into a highly sought after candidate. We focus on the Orange County and San Diego tech markets and have close relationships with hiring managers at companies as small as startups all the way up to Fortune 500's. Because of this, we know what hiring managers are looking for in Junior to Mid-level engineers. Below are the five smartest moves to make after graduating from a dev bootcamp or college with your C.S. degree:
Build Your Brand
Update your Linkedin profile to include a personal summary, a work or project summary and include your skills in the appropriate sections. Nowadays this is one of the major ways recruiters from companies and agencies get connected with you about a job you may be the right fit for.
Get on Github. For many hiring managers this is a 'nice-to-have' but for junior engineers this is especially crucial as it may be the only thing a manager has to look at.
Connect with a Dedicated Recruiter
Find a dedicated technical recruiter who specializes in positions where you're looking to work or understands your skill set. Even if they can't offer you a position right off the bat, inquire about interview advice, resume tips or keep in touch with them for later on in your career.
Network and Get Noticed
If you haven't yet tried out the networking aspect of looking for a job, step out of your comfort zone and add it to your to-do list. Meetups and networking events such as the one that my company organizes for tech professionals, Tech in Motion, are a great way to get your name out in front of an influential group of people.
When you are vocal about your employment status, you might find your next mentor or even your next job at an event or job fair, so make sure to put your best foot forward.
Stay Current
You will hear it over and over again, but keeping up with the newest technology is crucial in any market. Every company wants someone who has experience with the trendy new technology that very few other engineers have, so being ahead of the curve will set you apart.
Keep Motivated
Just because you have been on the market for a few weeks, doesn't mean you should lose motivation. Great things take time! Every company has different needs. You just need to find one that fits your criteria and vice versa, and sometimes that takes time.
Bottom line is that building your reputation in a way that advances your career will take time. Following these steps will point you in the right direction and hopefully help you find a job that you truly will be passionate about. By staying up-to-date with technology, networking and building your own brand, you will find the search more successful.