Beginning a job search and interviewing for a new position can be an intimidating task. Which items should I put on or leave off my resume? Which topics should I prepare for? How do I deal with questions that I don't have answers to? With a few pointers, you can get organized and put yourself in the best possible position for your interview. Here's a quick guide on how to nail an interview.
Don't have an interview set up yet? Get the job search process started with these openings.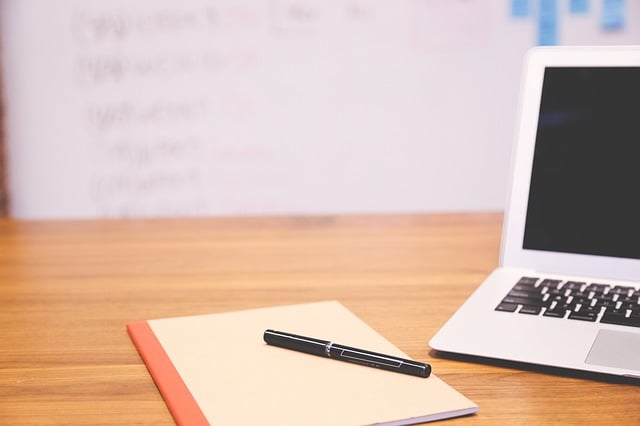 Pre-Interview Preparation
1. Let's start with the very first thing: your resume. This is the first impression that you make on your next potential employer; it needs to be a good one! There are a lot of misconceptions about what to list, and what not to list on your resume. Take a long hard look at what you're including and how you're including it. Here are some "dos and don'ts":
Do make sure that you are concise and to the point with everything you include.
Don't make the mistake of making things sound a lot more complicated than they were.
Do start with a simple and clear objective. The objective should (obviously) line-up with the position that you are applying to.
Do make sure your resume reflects the role that you are applying for. For instance, if you are applying to an individual contributor opening, it doesn't make sense to list that you are seeking a managerial position.
Don't go overboard and list every technology and skill known to man in an effort to attract interest. If a technology or skill is listed on your resume, it's fair game to be asked about in the interview. Stick to what you are comfortable and confident using.
Do include skill level. If you have basic experience in some technologies and skills, indicate that.
Do focus on your experience. One of the biggest pet peeves for hiring managers is when they ask about a skill, and the candidate's response being somewhat along the lines of, "I haven't done much work with that." Hiring managers are more interested in the work that you've done than seeing a long list of skills. Spend most of your time showing employers how you've used your skills rather than listing technologies or skill sets.
Don't write an encyclopedia, last but not least. Try and keep your resume to 2 pages max.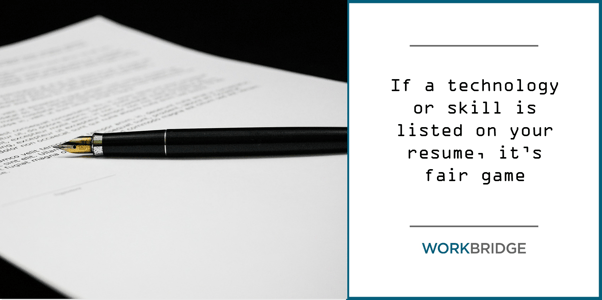 2. Have an up-to-date LinkedIn profile, and research your interviewer. This is basic, and most people have done this already, but it's important to have an updated profile as LinkedIn is probably the most used tool by both employers and job-seekers. You'll open yourself up to a number of different opportunities, and give employers the chance to come and find you. This is also a great way to learn about people you will be meeting with in upcoming interviews. Take the time to research the people that you'll be meeting to see if you share any common connections, and to learn more about their background. These will all be great topics of discussion when it's your turn to talk and ask questions during the interview. Interviewers will be happy to see that you've taken the time to do research on them, an indicator to them that you're taking the interview seriously.
3. Do your homework on the company that you are meeting with. Make sure you have as good of an understanding as possible of what the company does, and what some of their products are. When it's your turn to ask questions in the interview, don't be the person that asks, "So, what exactly does your company do?" As obvious as this sounds you'll be surprised at how often people make this mistake. This is one of the biggest turn offs to potential employers, and gives the impression that you don't have any real interest in the position.
4. Have examples ready to go. Make sure you have at least 1 or 2 projects that you've worked on recently that you're most proud of and ready to talk about. Every interview has a portion where candidates are expected to discuss and explain in details the projects that they've worked on in the past. Employers are often going to be interested in the most recent projects that you've worked on, so make sure you can explain those fully. On top of that, if there are projects that you've worked on in the past that are directly related to the role then make sure to bring these up. Don't gloss over the projects either - go into specific details. Employers are interested in hearing why you chose to design and develop things in a certain manner.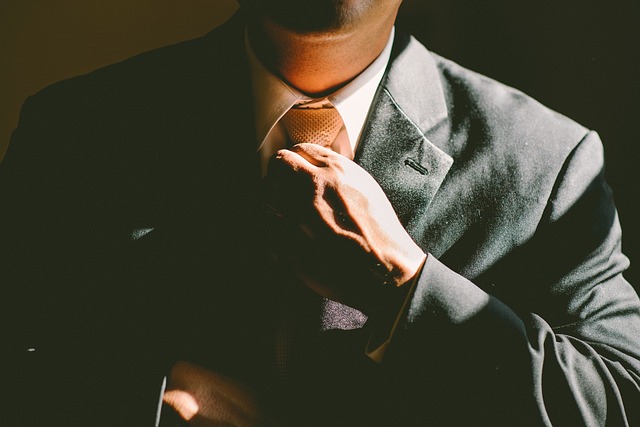 During the Interview
Ok, now you've made it to the interview. How do you conduct yourself? What should you always remember?
1. Answer questions directly. Be sure to pay attention to the question that is being asked, and focus on answering that question alone. Do not go off onto a different subject, and start talking about a completely different topic. There will be opportunities for you later in the interview to bring up topics that you'd like to discuss.
2. Be honest about your skill set. Similar to listing skills on your resume, if you're asked a question that you don't know the answer to, don't pretend to know the answer! Chances are the person asking you the question knows the right answer, so pretending to know the answer and giving a wrong answer will be a detriment to your candidacy. Let the interviewer know that you don't know the answer to that question….but don't stop there! Try and come up with a solution to the problem based on what you know about the topic. Employers are often very interested in seeing what type of problem solving skills potential employees have, and to see their thought process.
3. Remember, it's okay not to know everything. On that note, it's not okay to have no initiative to take on new challenges. Rarely are employers going to find a candidate that has 100% of the skills that they're looking for. Part of the reason you're probably looking for a new job is to learn new skills, and most employers know this. Show them that you're able to pick up new skills quickly by proposing a solution to the problem, even if you don't have those hard skills yet.
4. Don't let a rude interviewer rattle you. There will be times when you run into interviewers who come off as impolite. There could be a couple of reasons for this, or maybe the person genuinely is a rude person. Don't let that put you off for the rest of the interview. After meeting with him/her, you may decide that this company is not the right place for you, and that's okay. Just keep calm through the interview and make a positive impression. You never know when you might cross paths with them again. Another reason the person might have this demeanor is because they're using an interview tactic; working in engineering and IT is known to have situations that end up being high pressure and stressful. Some employers want to see how certain people will react when they're put in uncomfortable and high-stress situations. Continue to do what you've been doing in the interview, and don't let this bother you.
5. Engage your interviewers….at the appropriate times. Always remember that the interview is a platform for the employer to assess your skills, and see if you are a fit for their company. Yes, it is also a time for you to figure out whether or not the company is a fit for you, but there will be an opportunity for you to do that. When you are given the opportunity make sure that you have questions prepared, and topics to discuss with them. You need to show the employer that you are genuinely interested in the position. Start with questions specifically about the company, and the job itself. Leave compensation/benefits questions for later. You don't want to give off an impression that those things are the only important topics for you. Employers are going to want to hire people who are interested in the company because of the project and how you will be contributing.
Get more tips on how to interview from a Workbridge office near you.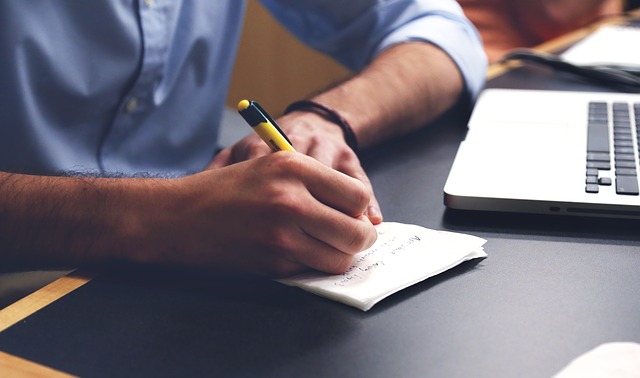 Post Interview
Always remember to follow-up with a thank you note after your interview. This may seem like a trivial gesture, but it could be the differentiator between you and other candidates. There are many times where an employer is struggling to decide between 2-3 candidates, and end up hiring the candidate that wrote the thank-you note because it was that one extra something. This will show your appreciation for being considered for the position, and gives you another opportunity to show your interest in the job.
The letter doesn't need to be too long, but also shouldn't be a generic short letter. You want to show that you actually put some time and thought into writing the letter.
That means it should not look like you googled an outline and filled in blanks.
In the letter, thank the manager for setting up the interview and having his team set aside time to meet with you.
Bring up specific parts of the interview that you enjoyed, and specific reasons as to why you're interested in the job.
Close the letter out with something along the lines of you look forward to hearing from them regarding their decision, and if there are any questions they have they should contact you.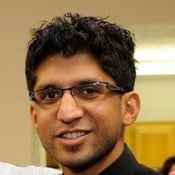 That's a quick guide to interviewing. Good luck job-seekers!
Written by: Aadil Alavi, Lead Recruiter of Workbridge Silicon Valley