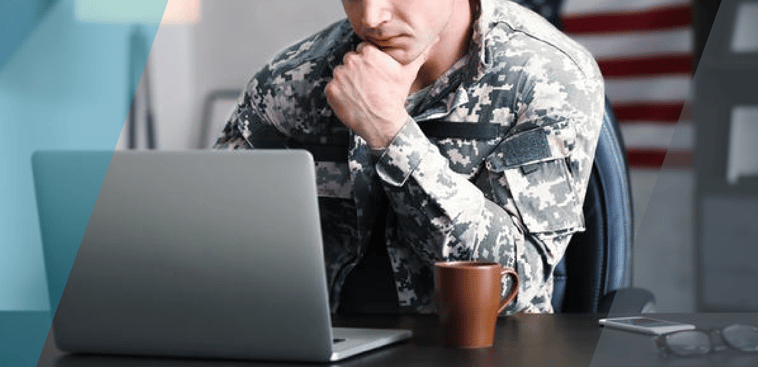 Veterans have more to offer than ever, but finding a job is never easy. Are you a veteran looking for a job, or do you know someone who is? Here are some free online resources that can help veterans make connections and find jobs.
Military Job Networks (MJN) is an exclusive online networking platform created and enabled only for verified U.S. Military Veterans. With 3,600 online private military occupation groups, verified Veterans access private, virtual spaces for true peer-to-peer networking and knowledge sharing. www.militaryjobnetworks.com
Hire Heroes USA has built a national reputation of excellence for helping veterans find jobs, currently at the rate of more than 60 veterans confirmed hired every week. They partner with more than 200 veteran-friendly companies to offer relevant and up-to-date job postings on the Hire Heroes USA Job Board.
VetJobs services are available to assist ALL members of "The United States Military Family" advance their careers and find employment. This includes Officer and Enlisted, Active Duty, Transitioning Military, Reservists, Veterans, Retirees, of the Air Force, Army, Coast Guard, Marine Corps, Merchant Marine, National Guard, Navy, NOAA and Public Health Service along with Trailing Spouses, Eligible Former Spouses, Widows, Widowers and Dependents and DOD civilians. www.vetjobs.com
USAJOBS.gov is a free web-based job board enabling federal job seekers access to thousands of job opportunities across hundreds of federal agencies and organizations. www.usajobs.gov/Veterans
MilitaryHire.com has been developed and is maintained by a team of both military veterans and corporate hiring authorities. They worked hard to create a network where former military personnel can seek careers and utilize their professional skills. www.militaryhire.com
Military.com joined forces with Monster Worldwide (NYSE: MWW) to accelerate our growth and change the playing field for career and educational opportunities for service members, veterans and military spouses. Monster's vision is bringing people together to advance their lives, which is a great fit with Military.com's "members first" ethos and goal of connecting the military community to all the benefits of service. www.military.com/veteran-jobs
USTechVets.org is a U.S. technology industry career portal created to connect veterans, including transitioning military personnel and their family members, with meaningful jobs in America's technology industry. www.ustechvets.org
GI Jobs has a pay calculator that estimates the salary needed in a civilian job to equal your current military pay. Their job board allows you to search by location and military specialty. https://www.gijobs.com/
Veteran Employment Center is a division of the US Department of Veteran affairs which translates your military occupational codes into the equivalent in civilian skill which helps you choose your best career path. They also help you build out a resume and publish a profile that connects you to over 1.5 million jobs and thousands of employers seeking vets with your skillsets. http://www.ebenefits.va.gov/ebenefits/jobs
Rally Point connects its members to a professional network that allows you to explore career opportunities within the military and private sector. http://www.rallypoint.com/
Another free resource is enlisting the help of a recruiter. While not all specialize in placing veterans, many recruitment firms help guide professionals in their careers and place them at jobs, all at no cost to the candidate.
For a list of further free resources for Veterans in their job search, please see the White House's page on "Joining Forces" here.