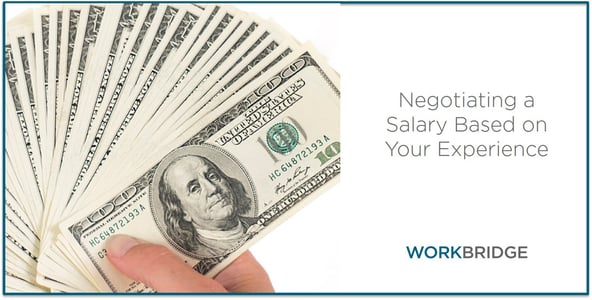 One of the biggest contributing factors of salary growth is experience, and the way that engineers can leverage their experience to get the best possible pay will make the upmost difference. After analyzing thousands of job placements across the United States and Canada, we have built a graph that demonstrates the growth of annual salaries by experience level in the tech industry.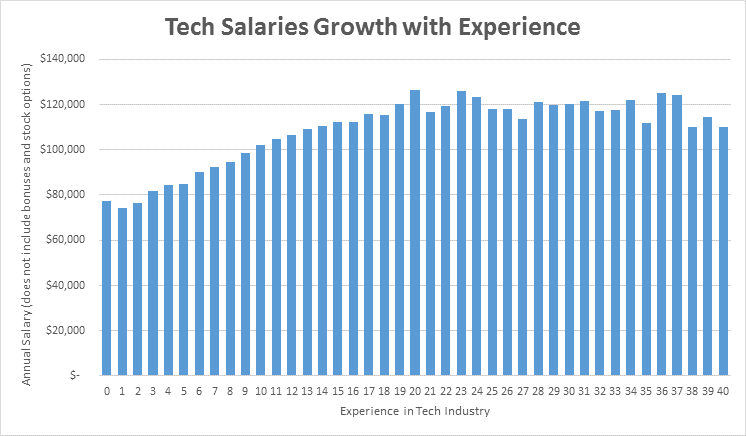 You're probably wondering why the above graph illustrates that having "0 years" or no years of experience in the tech industry can get you a higher paying salary than someone who has one or two years. Surprisingly, an entry-level university or college graduate with little to no experience can actually negotiate at 4% higher salary than their peers who already have some experience in the industry.
4 Obstacles that Young Professionals Face in the Tech Industry
Some reasons behind this are:
1. With a shortage of tech talent, there is fierce competition amongst big companies to attract engineers and tech graduates right out of school.
2. If the candidate has little experience, but is already searching for a new job, it's a big indicator that something went wrong, such as termination of employment. It could also indicate that a person is looking for some type of career change (industry, company, technology, location, etc.) and would be willing to settle for a lower salary.
3. Once graduated, many young people try to find success as entrepreneurs. If that fails, a lot of them will then resort back to the job market, where their experience as entrepreneurs partially counts but their earnings at the time were little to none. Therefore, there is more leverage for an employer to offer less.
Start your job search in tech by checking out our job listings in a city near you!
Read the entire report on Tech in Motion Events website, and get further insight into how your experience level can influence how much you make.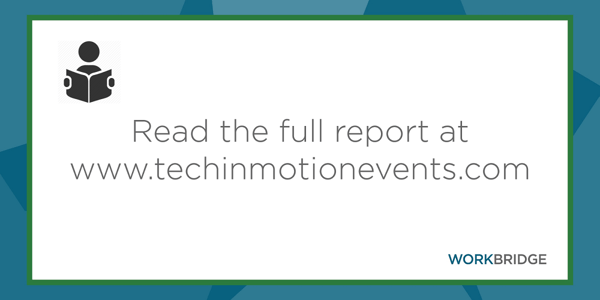 Related Articles: