Article written by Jaime Vizzuett, Practice Manager of Workbridge Orange County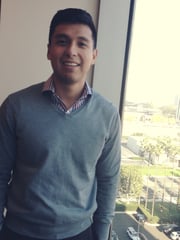 As many know, the tech market is a candidate's market. There are very few exceptional engineers with a solid background, and a lot of job opportunities - with the Open Source market being no different. People hire people because of a particular skillset, whether it's an architect or a junior candidate, regardless of the industry. As Practice Manager at Workbridge Associates Orange County, specializing in placing candidates with Open Source Technology backgrounds, I've found that in addition to a particular skillset, hiring managers desire a candidate who displays selective traits, especially in the Open Source market.
Before getting into these traits, it is important to understand that companies which use Open Source technologies are most likely startups. This doesn't mean that every company that uses Open Source technologies falls in the same category, but there is definitely a trend. That being said, I spoke with a few of my managers from Corporate to Startup companies and asked them what they look for in a potential employee or contract employee.
The following are the top four traits hiring managers are looking for in tech job seekers with an Open Source background.
1. Jack Of All Trades, Master of One
You can do a little of everything, but if you aren't great at something, then find out what you're most interested in and hone those skills. One of my hiring managers mentioned, "It's always nice to see a wide variety of skills on a candidate's resume, but I also expect them to know the fundamental basics of whatever they have on their resume." There is no problem with having a variety of skill sets, or being a "full-stack" engineer, just make sure to focus on one skill, and be great at it. Bottom-line is no one wants to hire an engineer that is a, "Jack of all trades, and a master of none."
Join Companies Who Hire on These Traits
2. Be Trendy
You will hear it over and over again, but keeping up with the newest technology is crucial in any market, and especially in Open Source. The Open Source market is always going to have a floodgate of new technologies, whether it's Angular.js or a new version of Symfony. Every company wants someone with the trendy new technology that very few engineers have, so being ahead of the curve will set you apart. Having newer technologies in your arsenal could really make the difference between simply getting an interview and getting the job.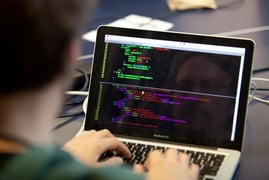 3. Get Social
Github should be every engineer's best friend. This is not necessarily a trait, but more like a "nice-to-have", as one of my hiring managers put it. This is especially crucial for junior Open-Source developers trying to land the job, simply because sometimes Github may be the only example of work that a hiring manager has to look at. Whether it's through Github, a forum, or social media – having some type of social presence that shows you are passionate and invested in technology is a plus. As the Director of Software Development at a company I work with put it, "I'd rather bring in a junior engineer who shows initiative, passion and hunger to learn more, and Github helps me depict that."
4. Know Who You Are And What You Want
Hopefully you are looking to find a company that is going to challenge you and allow you to continue to expand your skillset, but also one that fits what you look for culturally. As a hiring manager, building a culture is all contingent on the people they onboard, which is why the face to face interview is the most important interview of the process. The onsite interview really allows both the candidate and company to figure out if they are a fit for each other. Neither every candidate nor every company is necessarily going to mesh perfectly, but they should mesh enough to be able to spend most of their time together.
While technology is always advancing, hiring managers will continue to look for these traits in open source job seekers. Companies will always be looking for the next best talent that can take them to the next level and if you're a job seeker, I hope the points I mentioned will be taken into consideration as you progress through your career.