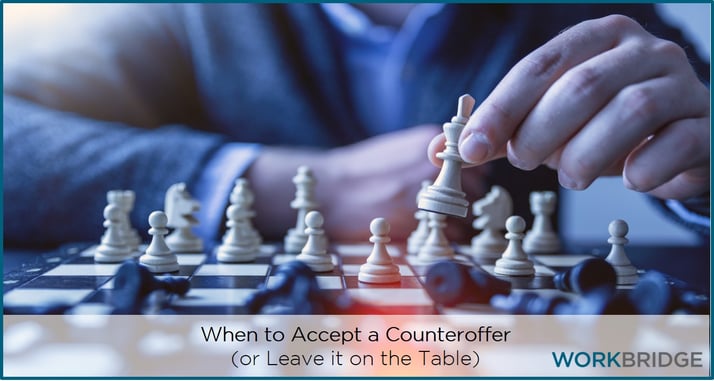 A candidate once asked us, "I found my dream role at a new company and went to put in my notice – but my boss insisted that I stay, countering with a generous raise and bigger office. Which offer, the counteroffer or outside offer, would be better for my career?"
Managing counteroffers is a delicate art- which is why most choose to forego them. Counteroffers arise when you've received an outside offer, submit your resignation, and your manager sweetens the pot to entice you to stay.
New Opportunities Await! Explore Current Open Tech Roles in Your City
But before you even begin looking for a new job, it's imperative to set time with your current boss to candidly discuss why you're thinking about exploring for new opportunities. While it may be strictly salary-related, often dissatisfaction with management, company culture, lack of room for growth or work-life balance are influential factors.
Counteroffer Etiquette 101
If the main reason you're considering leaving your company is strictly financial, try to negotiate a higher level of compensation before applying to outside jobs. The best negotiation tactics are rooted in facts, not emotion. Feeling you "deserve more" is less persuasive than pinpointing exactly how many key metrics you exceeded or how much money you have earned the company.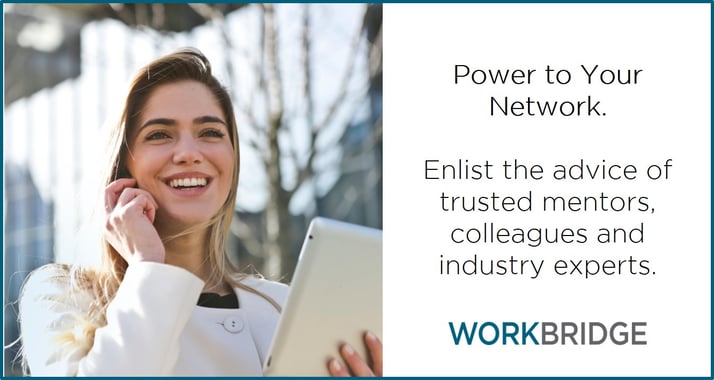 It's imperative to articulate not only what you want – but why it will improve the quality of your life and work. Rather than asking for a salary bump, show why you are worth more. Resources like an industry salary guide, great recruiters and mentors can help you.
The Easiest Ways to Bump Up Your Entry Level Salary
When hearing your concerns, your boss will likely be aware of these problems and will be sympathetic to your position. If they're not willing to work with you to solve them, that's your green light to update your resume and start interviewing.
When You've Received an Outside Offer
If you've met with your manager and heard paying you 10% more isn't in the current budget, what they didn't relay is that the costs that go into searching, interviewing and training your replacement will probably exceed what you are asking for. They'd likely rather put those resources toward a competitive counteroffer than a new employee. With an outside offer to fall back on, your freedom to easily walk away puts you in a more valuable position.
So what might you expect to hear from your current company before they counter back? When you submit a resignation letter, your hiring manager's concerns could include:
Losing you during a pivotal project in which you're essential

You're a respected leader, whose departure might damage morale

They're already short staffed and can't afford to lose another person

They'll personally look bad for not retaining their talent
Find Out the Top Six Qualities IT Hiring Managers Will Always Want
Your hiring manager will fight for you if they like and value you – but anything you do to negate this view will hurt you. When having this conversation, treat it as a peaceful negotiation; don't be afraid to ask for what you deserve but avoid sounding greedy or petty.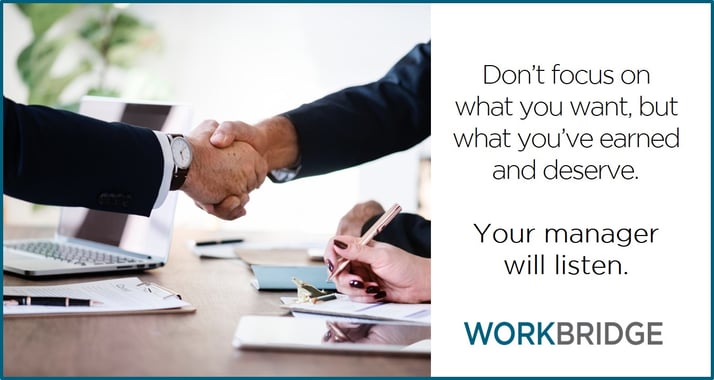 Get Everything You Want (and More) in Both Offers
If your current company is trying to keep you, they will likely try to match your outside offer. While a huge boost to your paycheck is tempting, it is important to identify what gaps you are missing in your professional life beyond salary. If you have multiple reservations about staying with your company, accepting a counteroffer usually only solves one of your concerns. If you have reservations about leaving, you should address them in the offer negotiation stage.
Decide what you need before walking into the conversation. If your initial concerns were multi-fold, address them collectively in either an offer or counteroffer negotiation, rather than getting one approved at a time. If you ask for only one thing at a time, the expectation is that you will accept if they agree. If you repeatedly ask for more, the only thing you'll be offered is the door.
Beyond the paycheck, focus on how you can increase your quality of life. Exciting opportunities like travel, remote flexibility, or an expense account are tangible items, but you might require something more idealistic like better management, a clearer company mission or a culture change. When you were interviewing for your outside offer, what attracted you to apply?
The Risk of Taking the Counter Deal
No matter what the company says when making a counteroffer, the fact is that you are becoming a fidelity risk. By being willing to walk away, it may seem like a lack of loyalty, which can compromise your status as a team player or member of the inner circle if you don't make your reasons for leaving - and any work life gaps - clear.
Additionally, there is a strong possibility that band-aid fixes to accommodate your requests will be short term. You could be in a similar scenario searching for another role in a few short months, if a simple pay raise doesn't address all of your considerations for staying.
Employers know that statistically, counteroffers are frequently the step before someone quits -- they may even start looking for your replacement after giving you the offer. Plus, if they need to lay someone off, you've positioned yourself nearest to the exit.